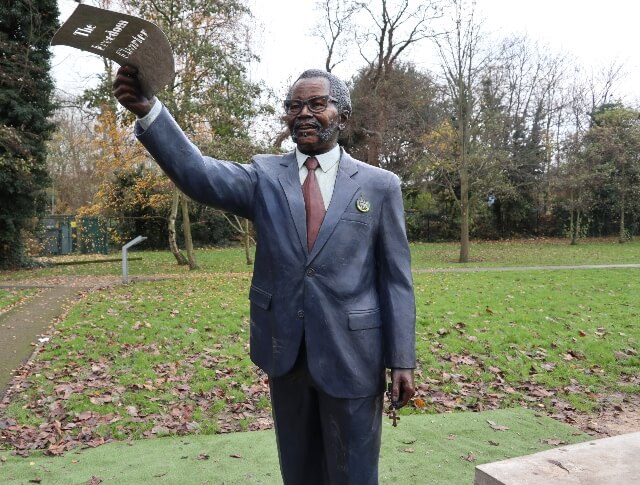 If you've visited the Albert Road Recreational Ground on the Bounds Green/Muswell Hill border over the last few weeks you'll have notice an additional object of interest, commemorating a famous resident.
A statue of the South African anti-apartheid campaigner Oliver Tambo was unveiled on 27th October, on what would have been his 102nd birthday. The bronze statue was commissioned by the Oliver Tambo Memorial Working Group as a tribute to the major part he played in publicising the plight of black South Africans.
The park is close to where Oliver Tambo and his family lived for over two decades in Muswell Hill, having been forced, for political reasons, to leave their home in South Africa. It was from here that the family campaigned tirelessly for justice and democracy in South Africa.
In the presence of dignitaries and politicians from the UK and Africa, Oliver Tambo's daughter, Thembi Tambo, who is now the South African High Commissioner to the UK, said that the statue was also a way of honouring the support the family had received from the people of Haringey during their enforced exile.
Image credits
Hornsey Historical Society