This Shared Learning Project with the University of the Third Age (U3A) will produce an exhibition about Crouch End in the past using pictures from the HHS Archive.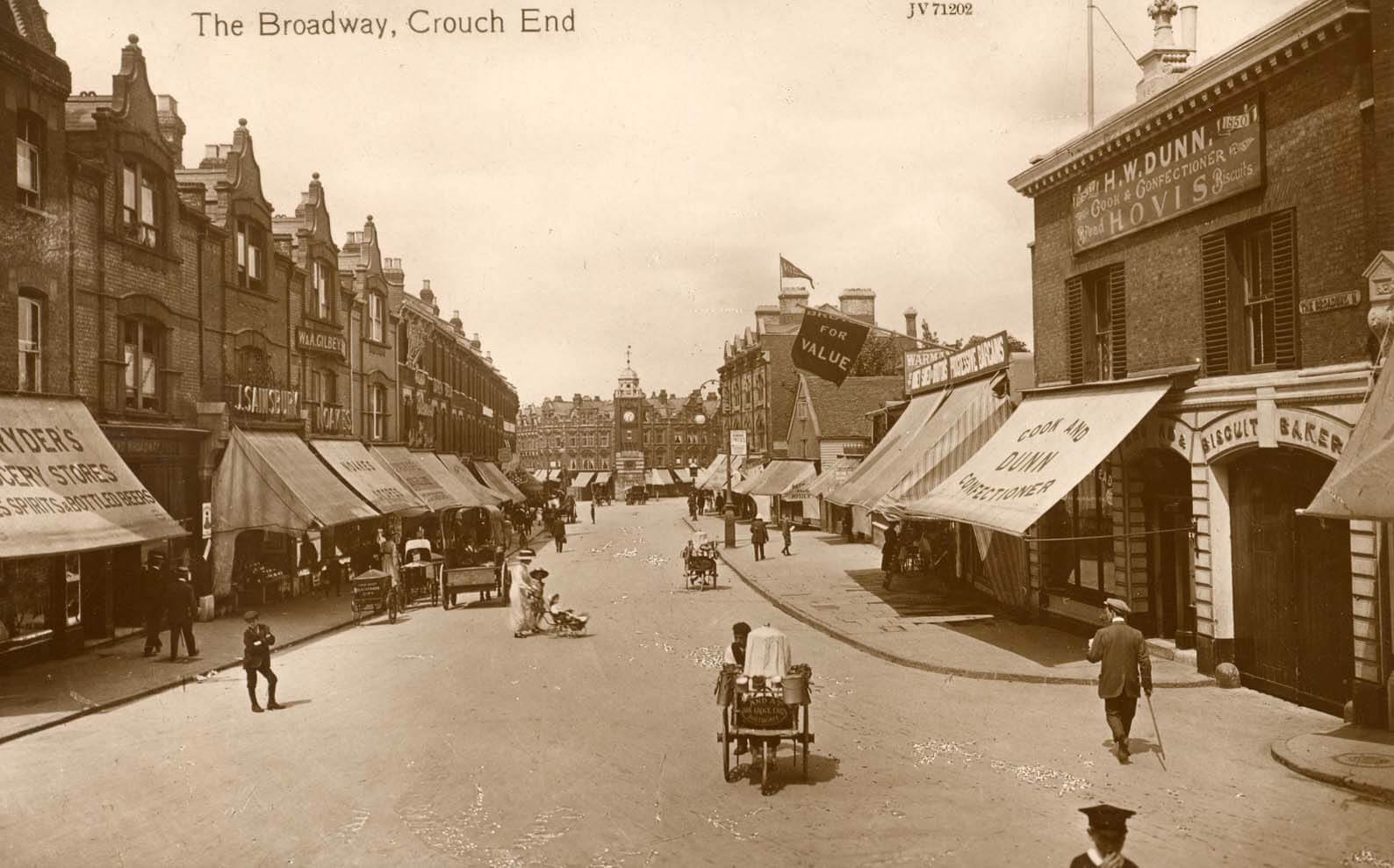 The project will be supervised by John Hinshelwood (U3A) & Janet Owen (HHS). It will involve a small number of U3A and HHS members researching and selecting Archive postcards, photographs, prints and drawings which tell the story of Crouch End's past. The outcome will be an exhibition of around 20 images to be displayed in a public venue in Crouch End.
This 6 month project will suit HHS and U3A members who have an interest in the area but little or no experience of local history research. The introductory meeting will be Thursday 10 October 2019 when individuals will confirm a commitment to the project and to monthly meetings.
The Learning Outcomes
The learning outcomes for HHS and U3A members will be:
understanding cooperative research methods & problem solving
knowledge of a local archive
how to tell a story in pictures
issues in mounting an exhibition
Further Details
HHS Members interested in participating in this project can obtain further details from Janet Owen –
or telephone OSH: 020 8348 8429 (Fridays) or leave a message on other days.
Image credits
Image of Crouch End Broadway – from the HHS archive