Jack the Ripper
13th April 2022
@
8:00 pm
–
9:00 pm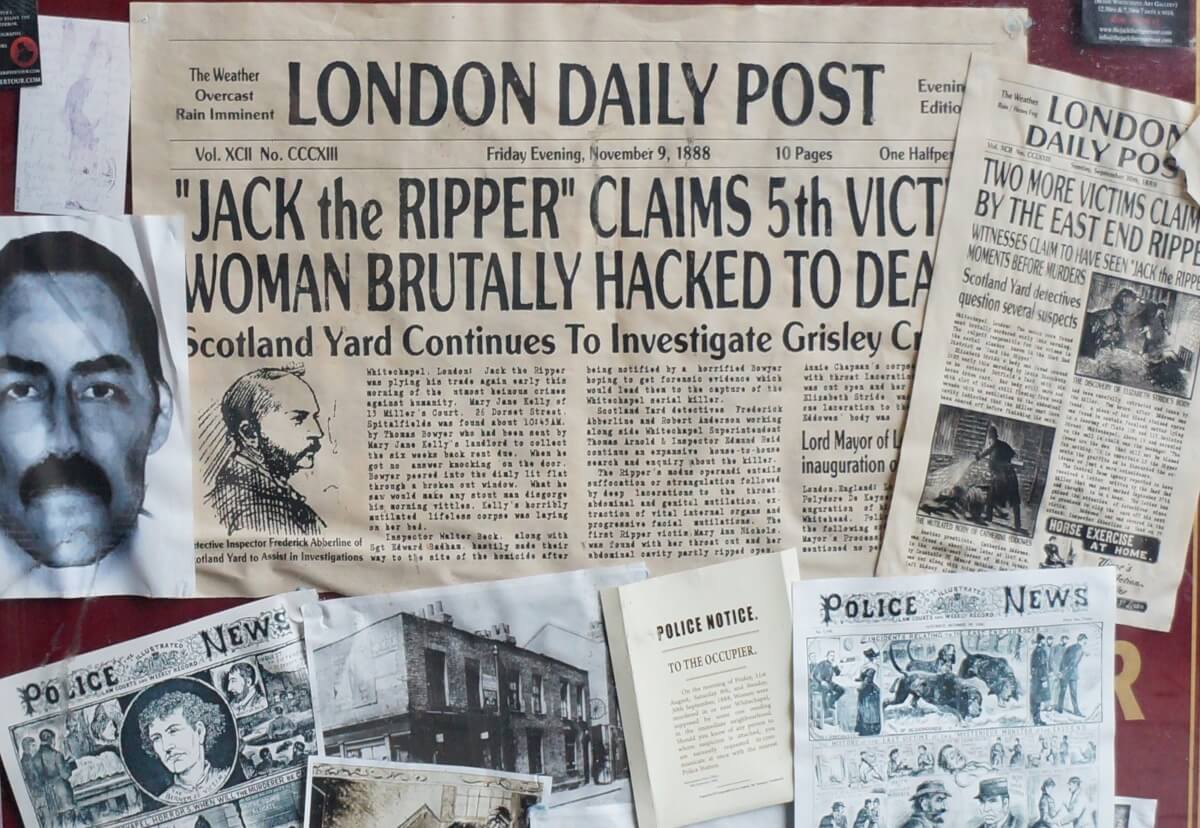 April's talk will now be on Jack the Ripper and will be given by actor and magician Stephen Wells.
This talk about the infamous serial killer reveals the truth behind the series of murders that shocked late Victorian London. Who were his victims ? How many did he kill? Were the Royal Family involved? Why was he never caught? Why does one particular street in London hold so many vital clues? Where did his name come from?
Stephen has been researching the Jack the Ripper crimes for many years and gives a new answer to the question : who was he?
All this is answered in what should be a fascinating talk with amazing archive material and rare vintage photographs.
Zoom Link
This is an online talk via Zoom. Members will be receiving the Zoom link via email.
Image – Pierre Andre/Creative Commons/Wikimedia