Copped Hall: Restoration of a Georgian Mansion
11th October 2017 @ 8:00 pm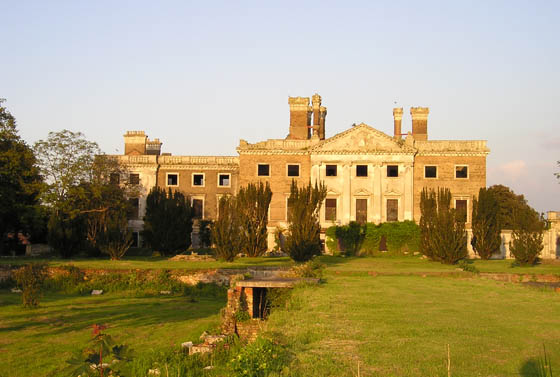 A talk by Vic Knope of Copped Hall Trust about their work restoring this fine Georgian mansion close to Epping, Essex. (This replaces the previously scheduled talk by Stefan Dickers about street photography in London which had to be cancelled at short notice.)
Copped Hall
Built in the 1750s, Copped Hall was gutted by an accidental fire in 1917 and subsequently fell in to  a period of total neglect. From 1986-1995 a campaign was successfully fought by a committee comprised of representatives of local conservation societies against repeated large scale aggressive development proposals for the mansion and parkland.
Three of these individuals set up the Copped Hall Trust which finally saved the mansion and gardens by purchasing them in 1995. The main aim of the Trust is to permanently protect the site and to carefully restore Copped Hall and its gardens for educational and community benefit.
In this talk, Vic Knope will explain the history of the building and the work and challenges restoring it.
Vic Knope
Vic Knope is Secretary of the Copped Hall Trust and a senior guide at Copped Hall, with over 12 years experience. He has been involved with the restoration for over 14 years and has been active in every area of the project.
Doors open
Doors open at 7.30pm for the sale of refreshments and publications and close at 8pm. The main doors have to be closed at that time for security reasons, so anyone arriving after then  will be unable to gain access.
A donation of £2 is requested from non-members.