Botany and Tattoos – A Story of Design and Discovery
23rd November 2023
@
6:15 pm
–
7:30 pm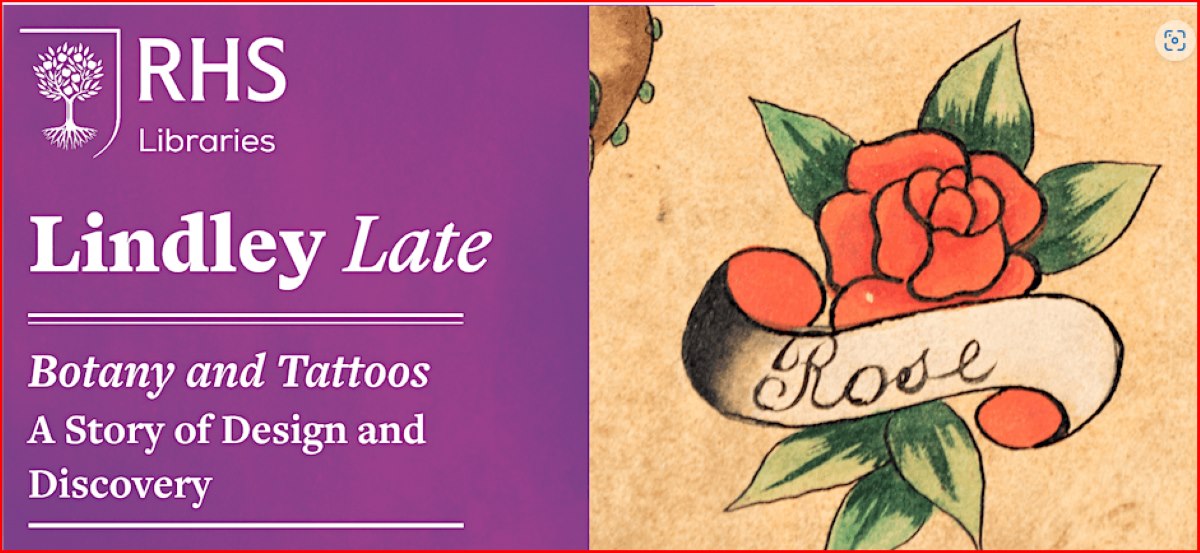 We are in the process of planning a "Collections up Close" group tour for HHS members at the invitation of the Royal Horticultural Society Lindley library. In the meantime, we thought people might be interested in this separate, forthcoming event at the library.
Join Dr Matt Lodder as he explores the intersection between plants and tattooing.
He will take a look at a history of plants as material, with the use of thorns and cactus spines as early tattooing tools and plant-based pigments as inks.
Plus, discover the intellectual and personal connections between Georgian botanists like Joseph Banks and the encounters with tattooing in the Pacific. And, of course, investigate the perpetual popularity of plants as tattoo designs from prehistory to the present.
Dr Matt Lodder is a Senior Lecturer in Art History and Theory at the University of Essex, specialising in the history of Western tattooing and body modification.
Doors open at 6.00pm, with the talk beginning at 6.15pm.
Tickets are required for the event, with the £5 ticket cost supporting the RHS Lindley Library.
Tickets are available on the Eventbrite website.
Royal Horticultural Society Lindley Library